Start leveraging AWS for business applications today
AWS and Morris & Opazo have the tools, services, and resources to help you move your business applications to AWS quickly and cost-effectively.
When you're ready to deploy Microsoft® SQL Server on AWS, it's easy to get started. AWS provides a framework to assist in your cloud adoption process and to give you a structured approach to developing an efficient and effective plan for your cloud adoption journey. With this approach, you can:

By leveraging AWS Enterprise Accelerator, you can:
See architectural considerations and steps for deploying Microsoft business productivity servers
Launch AWS CloudFormation templates that help automate the deployment
Develop key capabilities for cloud projects
AWS is also compatible with the tools and processes you may use on-premises such as:
Management tools like Microsoft System Center through AWS Management Pack for Microsoft System Center Operations Manager
Existing virtual machine images
Existing SQL code sets without need for refactoring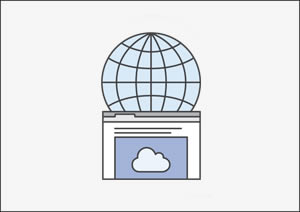 Grow your business and leverage the opportunities that the cloud has for you
Optimize your business with innovative cloud-based solutions, that continually adapt to your requirements and environment. Morris&Opazo will be your expert guide en the grand adventure of the cloud, and will help you discover the opportunities that will drive your business into the future.
With Morris&Opazo no challenge will be out of reach.