Transform Your Business with Amazon Web Services
Amazon Web Services (AWS) provides flexible, scalable, and cost-efficient services to grow your business. Morris & Opazo can help you implement best practices and facilitate a smooth transition from on-premises to the AWS Cloud.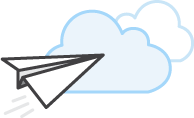 Start Your AWS Migration Journey Today
There are several paths that your cloud migration could take, depending on your migration goals, budget, culture, organizational vision, and industry trends. AWS and Morris & Opazo can help you define your optimum migration strategy for each of your legacy systems (whether to rehost, replatform, repurchase, refactor, retain, or retire).
Grow your business and leverage the opportunities that the cloud has for you
Optimize your business with innovative cloud-based solutions, that continually adapt to your requirements and environment. Morris&Opazo will be your expert guide en the grand adventure of the cloud, and will help you discover the opportunities that will drive your business into the future.
With Morris&Opazo no challenge will be out of reach.