Why Migrate Your Workloads to AWS?
Leverage Morris & Opazo to migrate to Amazon Web Services (AWS), helping you establish more agile, scalable, and cost-efficient operations.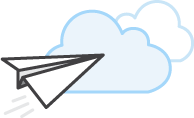 What Are the Benefits of Migrating to AWS?
ENHANCED BUSINESS AGILITY
With WorkSpaces, your data is stored on the secure AWS cloud, and never resides on end-user devices, mitigating risk when a device is lost or connects to an unsecure network.
INCREASED WORKFORCE PRODUCTIVITY
Your users can access familiar business desktops with full fidelity from the device of their choice. It's also simple to manage your WorkSpaces with familiar systems management tools.
REDUCED OPERATIONAL COSTS
There are no upfront investments when provisioning infrastructure on AWS, nor maintenance costs to maintain it. Pay-as-you-go pricing reduces wasteful spending, because you only pay for the capacity that you need at the moment.
Grow your business and leverage the opportunities that the cloud has for you
Optimize your business with innovative cloud-based solutions, that continually adapt to your requirements and environment. Morris&Opazo will be your expert guide en the grand adventure of the cloud, and will help you discover the opportunities that will drive your business into the future.
With Morris&Opazo no challenge will be out of reach.