Durante el miércoles 7 de noviembre, en el marco del Summit Partner 2018 en Chile, Morris & Opazo, empresa especializada en brindar soluciones de negocios en el área de Tecnologías de la Información, fue galardonada con dos de los premios más importantes otorgados a sus socios, por Servicios web de Amazon.
"Es un orgullo y un placer contar con socios disruptivos y estratégicos como Morris & Opazo", una empresa que ha logrado hacer "cosas impresionantes" con clientes como Rimac Seguros en Perú, donde se logró establecer un primer Data lago, (…) usando servicios adicionales que son muy disruptivos (…). Es una arquitectura de clase mundial que demuestra que Morris & Opazo entiende perfectamente cómo garantizar el éxito y la transformación digital en los próximos años", dijo Ruben Mugártegui, Head of Partners Organization, MCO at Amazon Web Services (Partners Area Leader).

Ownership Award
Regarding this case for which the "Ownership" award was granted, one of the most important awards, Morris & Opazo Country Manager , Marcelo Rybertt highlighted that "this successful experience, of high value and the largest one so far in terms of human resources and business size, it is also a great customer for Amazon Web Services. They are an interesting and contagious user within the partner ecosystem because it has motivated and made known to other companies the effectiveness of the cloud services provided by AWS. "
Learn and be Curious Award
Sobre el reconocimiento obtenido por la empresa de origen chileno, "Learn and be Curious", Rybertt explicó que este responde al "ADN de nuestra empresa, al impulso constante por conocer el valor que entregan los servicios, y cómo la gran caja de herramientas de AWS beneficia a nuestros clientes, este equipo tiene el compromiso de estar siempre a la vanguardia para ofrecer soluciones óptimas que generen valor."
Entre otras categorías ganadoras también se destacaron: Obsesión por el Cliente, Entregar Resultados y Ganar Confianza.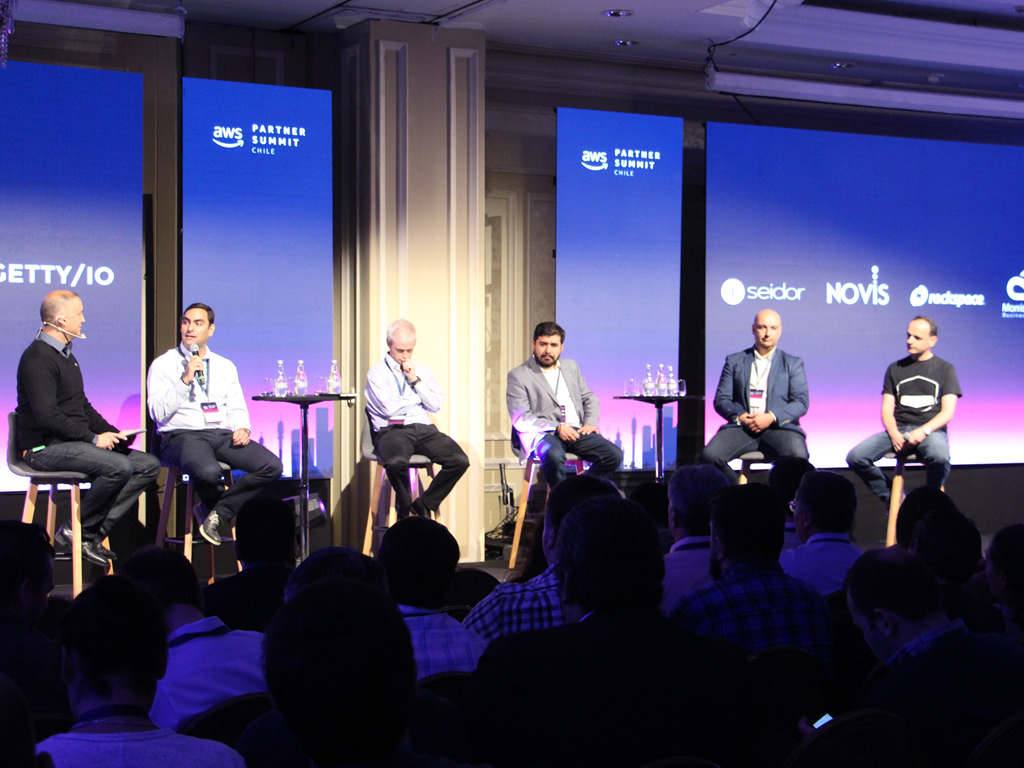 Otros logros significativos
Durante el evento también se expuso la amplia experiencia de Morris & Opazo en el área de BigData & Analytics en cuanto a ejecución de proyectos, servicios de consultoría, despliegue y optimización de soluciones sobre Amazon Web Services, específicamente para clientes de Latinoamérica.
La experiencia de los equipos de trabajo así como el incremento del valor empresarial fue otro de los aspectos destacados durante este encuentro, en el que Morris & Opazo obtuvo una vez más un notorio reconocimiento gracias a su crecimiento sostenido.
Durante este evento, realizado en el Hotel The Ritz-Carlton, en Santiago de Chile, también se tuvo la oportunidad de participar en diferentes charlas técnicas y comerciales, en las que se abordaron temas como programas, soluciones y nuevos servicios de la nube de AWS.
Texto: Morris & Opazo / WG