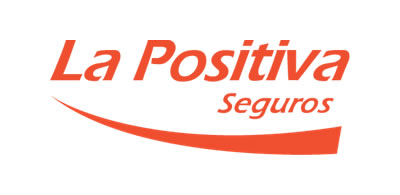 About La Positiva Seguros y Reaseguros
La Positiva Seguros y Reaseguros is the fourth largest group in the insurance sector in Peru, with approximately 4 million policyholders across the country, a market share of around 11% and consolidated premiums of more than US $ 500 million.
With 80 years of experience, the Group offers life and general insurance for both individual and corporate clients. The insurer has a presence in Peru, Bolivia, Paraguay and Nicaragua
Voice of the Customer
We recommend Morris & Opazo because they have proven to be a provider with a lot of experience in the Cloud and with quality in their work. A very disciplined workteam and committed to the client objectives.
Miguel Angel Pacora, Technology and Transformation Manager
The problem
Due to the requirement of meeting the directives boosted by the insurance companies regulators, who seek to reinforce the risk management, it is necessary to have services that allow to have visibility over the different areas of the business in an agile and timely way.
It is required a solution that supports the development of data replication process from cores and the latter development of the data model in the Cloud, as well as to enable advanced, agile and easy-to-use analysis
Proposed solution
Morris & Opazo proposed the creation of a Data Lake in AWS, for which they used components of their Big Data Framework, to get the most out of the data collected.
Considering the cores were implemented in different database engines (Oracle and Informix), it was used the solution Qlik Replicate for the ingestion stage of the Data Lake.
The solution also considered a replica of the core databases in a HUB database in the Cloud to support new initiatives of the corporation.
The benefits
Innovation
More agility and speed for the compute and storage deployments, and reduce the associated costs.
Flexibility
Scalability to meet with the business requirements without over-provision. AWS provides us scalability and elasticity.
Important features at low cost
High-volume low-cost storage for critical data of the business that gives excellent features in compliance, availability and durability.
By using Qlik Replicate, it was possible to obtain a high performance in the ingestion, achieving real-time updates enabled by the world-class Change Data Capture (CDC), and with a very low impact in the operations.
Technology Stack
Qlik Replicate
Qlik Enterprise Manager
Amazon S3
Amazon Aurora
Amazon Glue
Amazon Athena
AWS ElasticSearch

AWS Lambda
AWS Step Function
AWS Transfer for SFTP
AWS SNS

Amazon CloudWatch
AWS Cloud Formation
AWS IAM
Outcome(s)
Trustworthy, high-performance and low-cost solution, to provide a decoupled storage of data able to integrate with many Big Data services, which will empower the Company to explore, create and integrate valuable solutions.
Would you like to dramatically decrease your data-related costs and, at the same time, get more value from your data?